Experience excellence in service when you visit us!
We offer a wide variety of top quality services to fit your needs. Our experienced staff will help you determine the best services for your needs and deliver the kind of quality and value you expect from a professional salon and spa . Our location is designed to make your experience enjoyable and leave you feeling inspired! Check out our complete service menu below to get a feel for what we do.
Please note: Service prices and availability are subject to change without notice.



All Pricing Starting at:
Special Occasion Services
Complete bridal party services and group treatments for special occasions.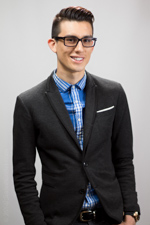 Hair services for the groom are just as important as that fancy up-do or unique bridal style for her. A grooms hair should reflect his confidence, style and masculinity without detracting or distracting from his bride to be. Don´t entrust the most important haircut of your life to a one-size-fits-all styling approach. Get it done right... and wait until she sees you in that tux!
Return to Top
Service Policy
Please call (814)898-3363 or email expressions4525@hotmail.com for our appointment policies.